Architecture

The Merkato platform consists of:
A distributed Merkato application server which provides the context in which all the agents and market mechanisms run.

A network element control module that connects and communicates with network elements using simple APIs.  The network element control can be run within the same application server as the agents or separately, for deployment with multiple network service providers. 

A back office consisting of transaction databases and a web portal, which can support up to 100 "micro-markets" distributed on Merkato application servers. Merkato communicates with billing and resource directory databases using XML and JDBC.  Users must go through the web portal to access Merkato (through an HMTL or Java interface), to buy and sell bandwidth, and to view account and billing information.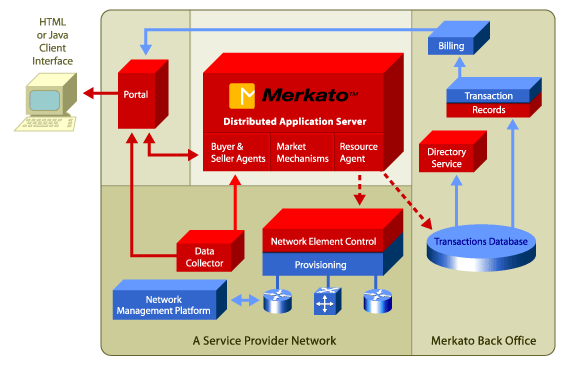 Figure1.  Merkato elements are represented in red.  A service providers elements are represented in blue.
Merkato is QoS agnostic, enabling bandwidth allocation for traditional IP service, MPLS, Diff-serv and proprietary IP service types.  Flexible APIs allow Merkato to work with a wide range of IP routers and provisioning systems from the leading vendors.  Similarly, Merkato transaction records can be imported into any billing system.